Thresholds
Thresholds are designed for the smooth transition between two types of flooring. Generally they are used to transition from a room with solid flooring into a room with carpet. They can also be used at sliding door areas when expansion space is required.
Square nose is normally used when butting up to ceramic tile, but can also be used on wood floors around outer walls, generally against a brick wall to give a finished look where wall base can't be applied.
Available in baby threshold, long stem and square nose styles
Standard length is 78″
Each piece is individually shrink-wrapped for product protection
Available prefinished, unfinished or in a variety of specialty finishes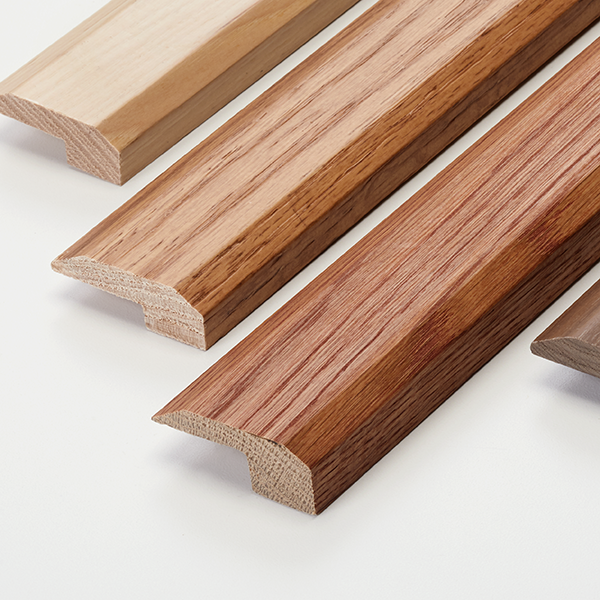 PROUDLY MADE IN THE USA
All of Seneca Millwork's products are manufactured in the USA. Seneca has a high level of automation providing efficiency, precision, quality and competitive prices. Our multiple state-of-the-art finishing line systems assure the most consistent finishes in the industry.